Once in a while you have a series of events fall into place that seem beyond coincidence. Our journey with this bus in one example!
Our son decided to build out a van for a tiny home for his family. His sister found an ad showing a picture of a school bus that had been transformed into an RV that was bigger than the van and far less money. She jokingly showed it to me wondering if we should let her brother know that he could have had more space for less money and far less work. We had a good laugh and I jokingly said, "No, don't show him. But, I want one!"
It just seemed fun to me, a retired teacher, to have an RV school bus. Well, what started as a joke soon became a serious desire. For the next 2 weeks, I could not stop thinking about the bus. Finally, I called my daughter to see where she had seen the ad. She dug it up from the digital archives and we called the number. Alas, it was sold and gone.
I was so disappointed because I had determined that a mobile classroom would be perfect for helping struggling readers have a place to receive tutoring. If they didn't have the ability to come to me, I could go to them.
It must have been meant to be because as I shared my disappointed over the phone with the man who had run the ad he said, "You know, my neighbor has another bus. He buys them at the auction and has saved the best one to build out for himself. He might be willing to sell it." He then astonished me by saying he had just retired from the fire department and would have time to help me do the project if I wanted. I couldn't believe my ears I was so excited.
So with the help and support of my sweet husband, and our skilled friend, Wade, we are creating a mobile facility that we hope will bless the lives of many children.

Future home of Skills on Wheels!

Gutting the bus one seat at a time.

Literally hundreds of screws had to be taken out to remove the old ceiling and install roof mount A/C units and solar panels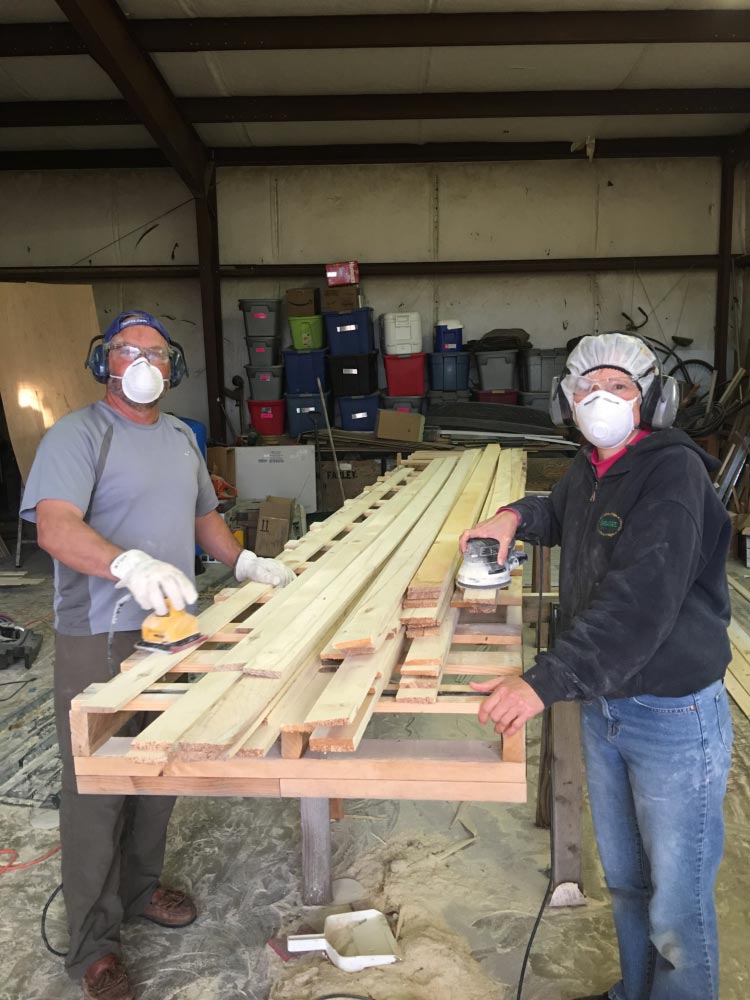 Sanding the planking for the ceiling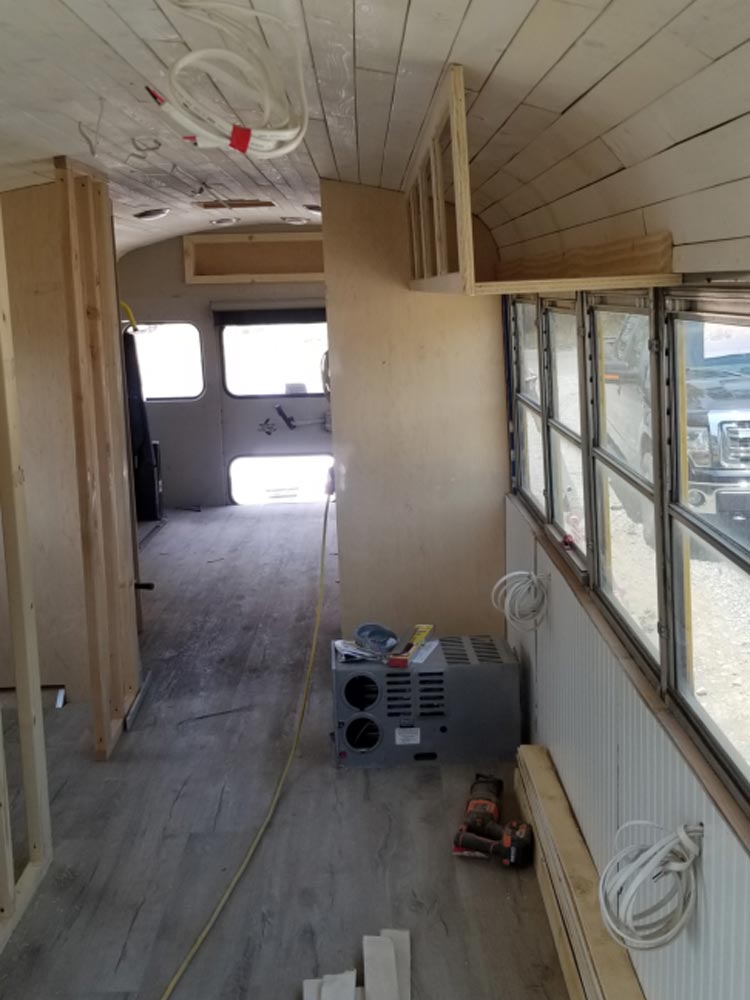 The ceiling is in and cabinets are started. We're going for a rustic farm look.

Clifford the big red bus is done and ready for kids!